Optimizing your communication and advertising strategies
Despite the rapid evolution of the media landscape, traditional media (television, radio and press) are still impactful in the life of the Mauritian consumer. New touch points such as billboards and cinemas also influence consumers. Kantar's Media Plan, a unique online tool, allows you to optimise your campaign budgets, based on recurrent insights on your target audience. Choose the appropriate media channel(s) to reach your key audience, and meet your marketing objectives.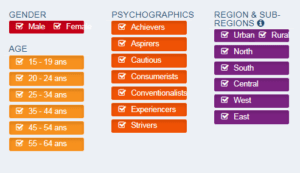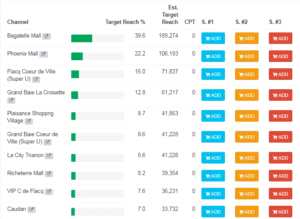 IDENTIFY THE RIGHT AUDIENCE FOR YOUR CAMPAIGNS
The Media Plan draws insights from an on-going media audience survey. The gathered data enables you to refine your target audience based on gender, age, psychographics, socio-economic groups, etc.

DETERMINE THE BEST TOUCH POINTS FOR YOUR AUDIENCE
The Media Plan assesses the media audience of the press, radio and TV channels, cinema, billboards, buses, supermarkets, etc. This allows you to determine the touch points of your key audience. Your reach and frequency can also be optimised.

OPTIMISE YOUR CAMPAIGN BUDGET
Kantar's unique tool allows you to determine the media budget that needs to be allocated to each media channel, and to the whole media campaign itself. The Return on Investment can also be calculated.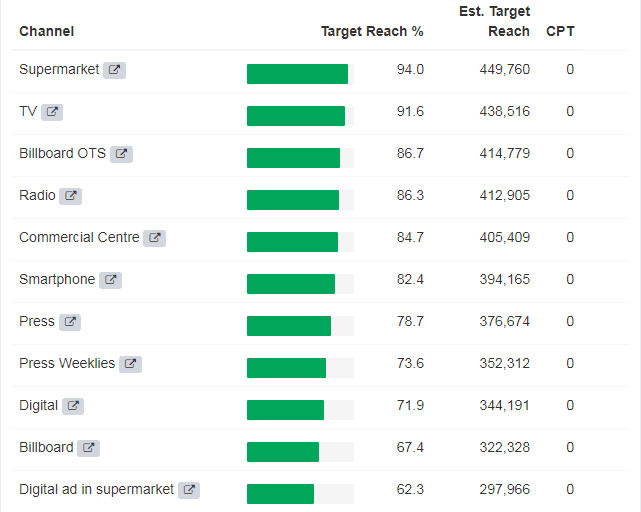 Learn where to reach your audience
This feature allows you to gain insights into the different touch points along your target audience's journey. Nowadays, the media (press, TV and radio) are not enough to reach people. Knowing the touch points with which your audience  interacts, is key in meeting your objectives.
Companies using Kantar's Media Plan