AfricaLife: Your compass
towards growth in Africa
Hello Africa! Tell me how you're doing?
Hot off the press, the latest edition of Africa Life is set to connect you with consumers to better understand growth prospects in Africa. Home to 1.3 billion people, with its population set to double in less than 3 decades, the continent will represent a quarter of humanity. We have a word for this: O-p-p-o-r-t-u-n-i-t-y.
Change is happening everywhere on the continent, driven by Africa's youth. New transformational forces are reshaping lifestyles, life choices, and values. We speak to over 3,500 consumers to understand how their lives are changing, and the role of tech in redefining how they live, consume and do business. Connection, creativity, culture and creation are (re)shaping lifestyles on the continent into 2022 and beyond.
.
The Africa Life is an ambitious consumer study to uncover the latest trends in key African markets
The Africa Life study provides insight-led answers to brand marketers and strategists to win more in an ever-evolving region

Consumer confidence
How is consumer confidence evolving in Africa in a post COVID-19 time and amid politico-social unrest in many countries? How are these impacting capacity and willingness to spend?

Lifestyles
What is Africa made of? How is it shaping and (re)defining lifestyles and consumption choices?

Health & Wellness
What new patterns are emerging, especially following COVID-19? Food patterns, trade-offs, new shifts?

Technology
How is technology impacting consumers' lives? What opportunities does it offer to brands across Africa?
Comment la technologie impacte la vie des consommateurs? Quelles sont les opportunités à saisir pour les marques en Afrique ?

Ecommerce
How is ecommerce evolving in Africa? What strategies will unlock ecommerce opportunities faster for brands?

Top Trends
What top trends will impact the marketplace over the coming years? How can brands successfully activate against these trends to accelerate growth in African markets?
Uncover 16 trends that create opportunities for brands in Africa
Understand what dynamics define consumers' choices and get to grips with the core trends that are shaping consumption, lifestyles, life choices and more.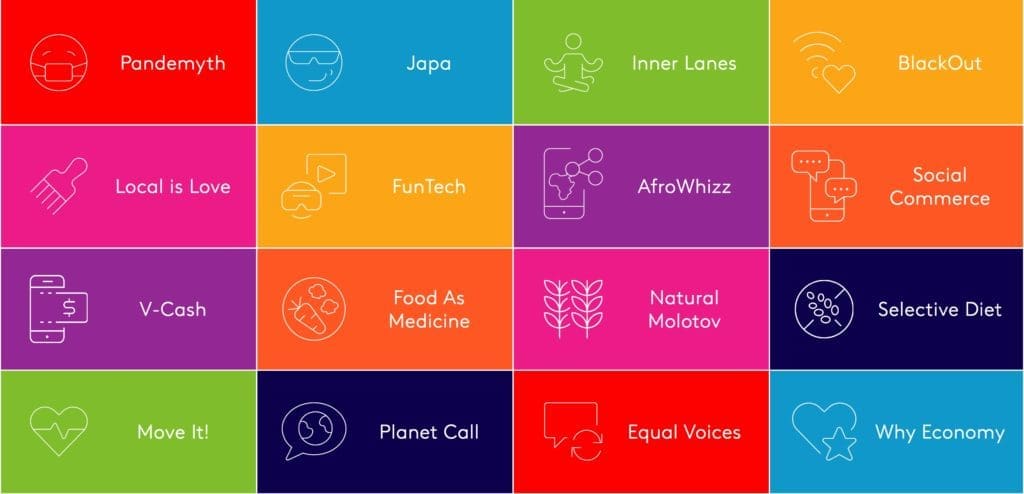 DOWNLOAD THE EXECUTIVE TRENDS REPORT - AFRICA LIFE
KANTAR
Kantar (ex TNS & Millward Brown) is the world leader in data, consumer insights, and strategic support in marketing.
Kantar is an international company, represented in the Indian Ocean islands by  Analysis.
We help brands and companies to better understand humans. culture and societies in order to develop their activities in the most sustainable way.